What are the benefits of Bifold Doors?
Bifold doors are becoming an increasingly popular choice for our homeowners in Southampton, Hampshire and the surrounding areas. You can opt for either uPVC or aluminium bifold doors, but here at Hampshire Bifolds, we recommend aluminium bifold doors for higher quality and superior performance for your home.
With such a range of options to choose from, including styles, designs and hardware options, it can often seem difficult knowing which bifolding door is best suited to your home. We list out all the benefits of brilliant bifold doors below.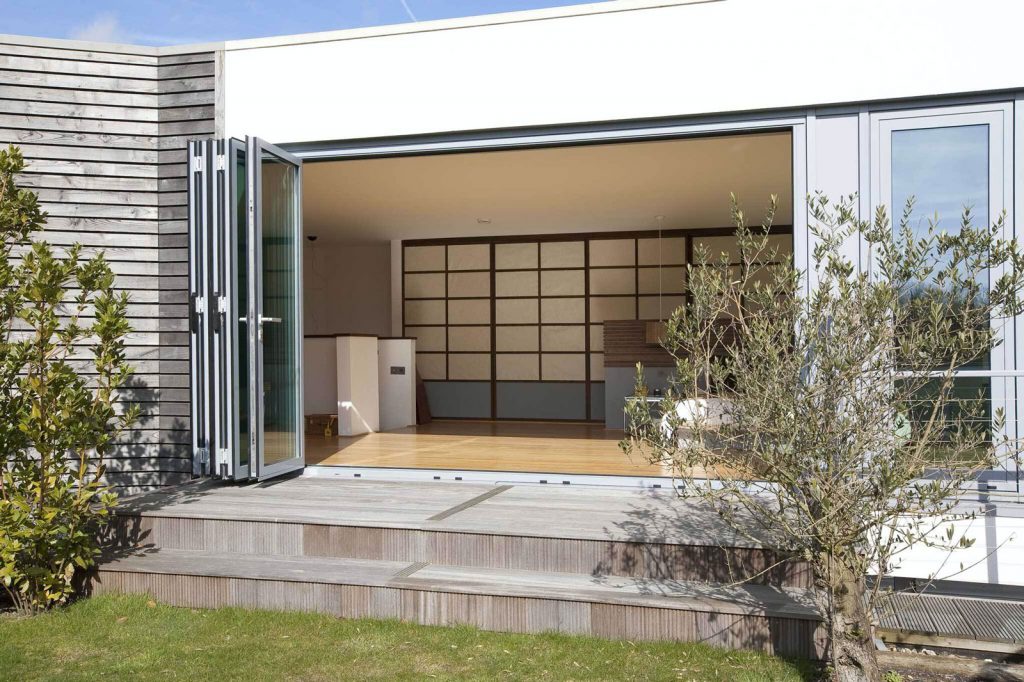 Aluminium v uPVC
The first choice you have to make for your new folding doors is which material you would like them to be made from. Both uPVC and aluminium offer a range of benefits and features. Still, as an experienced installer of double glazed bifold doors, we would highly recommend aluminium as your choice of profile.
Aluminium bi-fold doors can offer your home up to 40-years of use. They are also designed with super slim door frames that result in large expanses of glass and unrestricted views from within your home. You also have a wider choice of colours to choose from, meaning you can easily tailor your new doors to match the existing style of your home.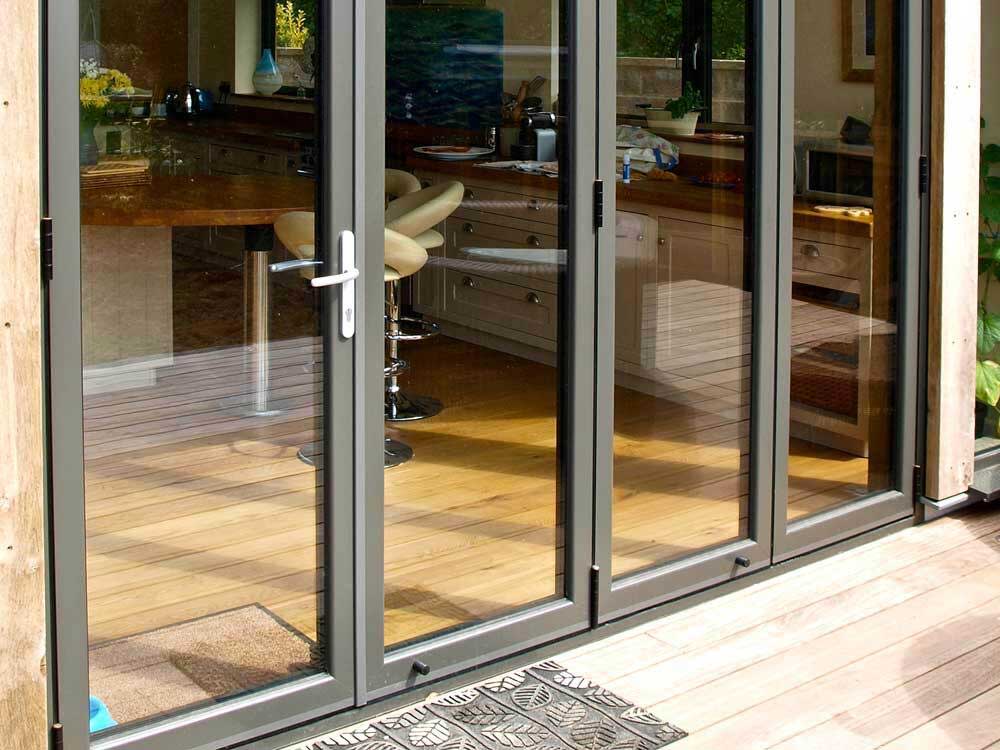 Built with Security in Mind
The modern bifold door is built with security in mind. Both materials provide an exceptional layer of protection for your home. Each door is also fitted with multi-point locking systems and toughened glass, making it practically impossible for unwanted visitors to enter your home.
Energy-Efficient Design
Being able to relax in your home whilst feeling warm and comfortable should be a guarantee. However, many of our homeowners complain that they often have to experience cold draughts and excessive condensation in their home.
Modern bifold doors are manufactured with high-quality double or triple glazing and incredible weather seals. As a result, heat is retained within your home for longer periods, making you less reliant on your central heating to stay warm and helping to reduce your energy bills in the long run.
You will also be protected from the elements throughout the year, meaning you will not suffer from excessive condensation or dampness that could result in costly damage to your home.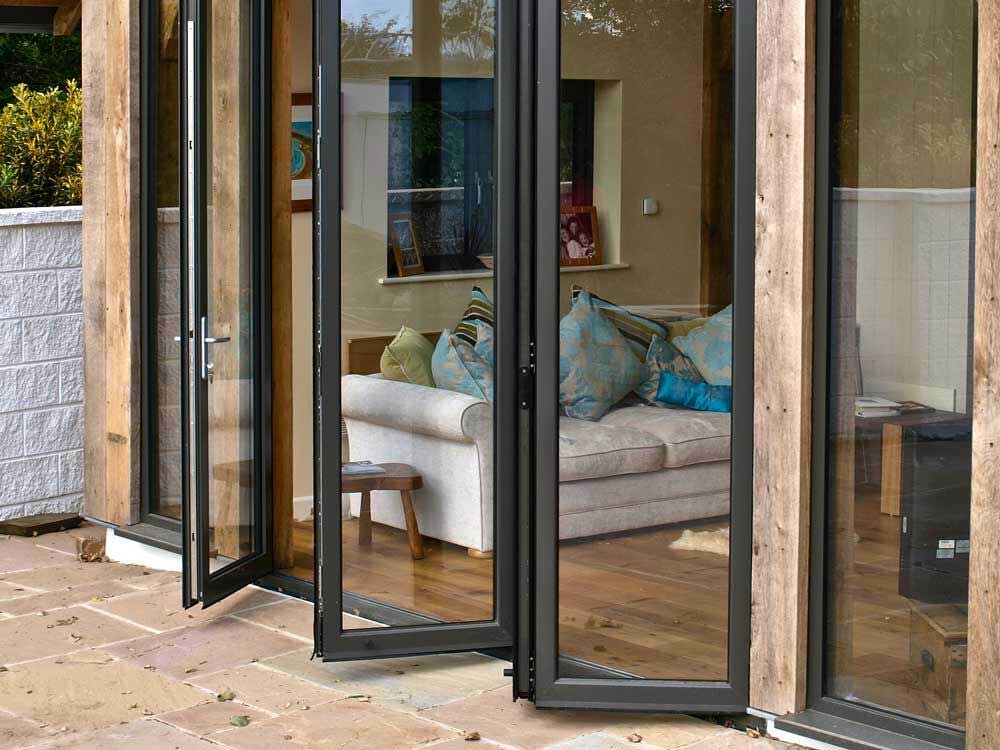 Transform Your Living Space
Bifold doors offer the perfect double glazing solution for connecting your home to your garden in Southampton and Hampshire.
Open up your new folding doors to make full use of your garden all year round. During the summer, you can fold back your doors completely to transform your garden living area. Spend time with your family and friends in brand new living space by installing beautiful bi-fold doors.
Bifold Door Prices, Southampton & Hampshire
If you have been inspired to get a bifold door, you can contact our team via our online contact form or use our online chatbot in the bottom right-hand corner. Our team will discuss your project and provide you with a free quote.
We work alongside our industry-leading partners Schuco, Origin, Smart and Dutemann to supply and install the best bifold doors for our homeowners.
We look forward to hearing from you soon.
Categories: Uncategorised